Fitchburg, MA Dispensary
774 Crawford Street
Fitchburg
,
MA
01420
Open Everyday 10am-8pm
Salem, MA Dispensary
297 Highland Avenue
Salem
,
MA
01970
Open Everyday 7am-11pm
Brockton, MA Dispensary
4 Main Street
Brockton
,
MA
02301
Open Everyday 8am-10pm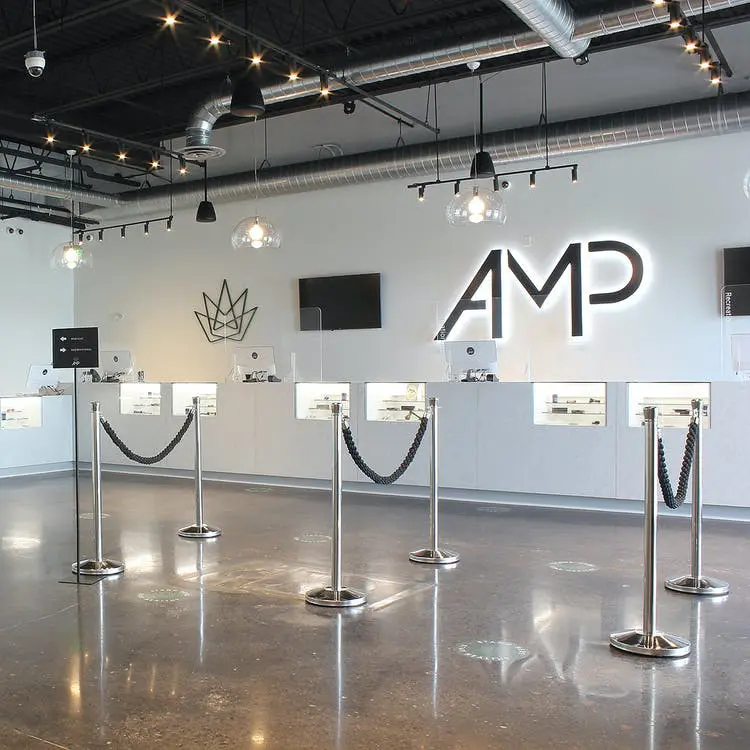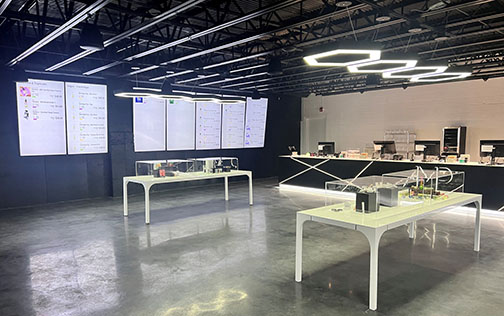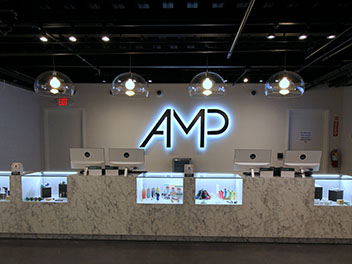 AMP's (Atlantic Medicinal Partners) dispensaries in Fitchburg, Salem, and Brockton, Massachusetts, have become renowned for their commitment to offering high-quality, locally grown cannabis flower to discerning customers. These dispensaries have carved a unique niche in the cannabis industry by prioritizing the cultivation and sale of their own cannabis strains. With a focus on authenticity, community engagement, and sustainable practices, AMP's dispensaries have emerged as bastions of top-tier cannabis products, catering to both medical and recreational users.
In Fitchburg, nestled amidst the scenic landscapes of Massachusetts, AMP's dispensary stands as a testament to the region's thriving cannabis culture. The facility boasts a state-of-the-art cultivation center, where expert growers meticulously nurture a diverse array of cannabis strains. This commitment to local cultivation not only ensures the freshest and most potent products but also fosters a deep connection between the community and the cannabis plant. Customers visiting the Fitchburg dispensary can explore an array of strains, each characterized by distinct flavors, aromas, and effects.
Salem, with its rich history and vibrant atmosphere, is home to another of AMP's dispensaries, further strengthening the brand's reputation for excellence. Here, the focus on locally grown cannabis flower takes on a cultural significance, aligning with Salem's spirit of authenticity and individuality. The dispensary's knowledgeable staff educates customers about the different strains and their origins, allowing enthusiasts to make informed choices that suit their preferences. From relaxing indicas to invigorating sativas, the diverse menu caters to a wide spectrum of cannabis experiences.
In Brockton, AMP's dispensary echoes the city's resilient character by cultivating cannabis flower that mirrors the robustness of the community. Customers are not only welcomed into a comfortable and inviting space but are also invited to learn about the cultivation process and the careful attention given to each plant. This educational approach fosters a deeper appreciation for the cannabis flower and the dedicated individuals behind its growth.
In summary, AMP's dispensaries in Fitchburg, Salem, and Brockton, Massachusetts, have positioned themselves as pioneers in the local cannabis industry. By prioritizing locally grown cannabis flower and embracing their respective communities, these dispensaries offer more than just products – they provide authentic experiences deeply rooted in the essence of Massachusetts.