4 Main Street
Suite G-1,
Brockton
,
MA
02301
Phone:

(508) 217-8005
| | |
| --- | --- |
| Monday | 8:00 AM - 10:00 PM |
| Tuesday | 8:00 AM - 10:00 PM |
| Wednesday | 8:00 AM - 10:00 PM |
| Thursday | 8:00 AM - 10:00 PM |
| Friday | 8:00 AM - 10:00 PM |
| Saturday | 8:00 AM - 10:00 PM |
| Sunday | 8:00 AM - 10:00 PM |
Brockton recreational cannabis dispensary also serving the Stoughton, Canton, Avon, West Bridgewater and East Bridgewater area. Stop by and see what makes us a premium marijuana dispensary.
We are located on Route 27 in Brockton on the corner of Main Street and Court Street.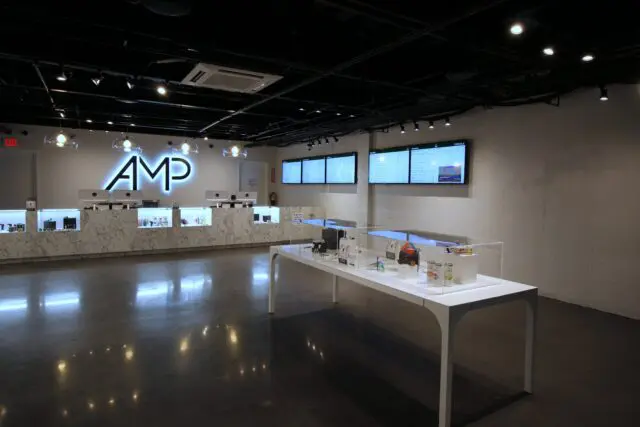 Free Dedicated Parking
AMP is pleased to offer convenient free dedicated parking to our customers located at the entrance to our store. The entrance to our parking lot is located off of Court Street.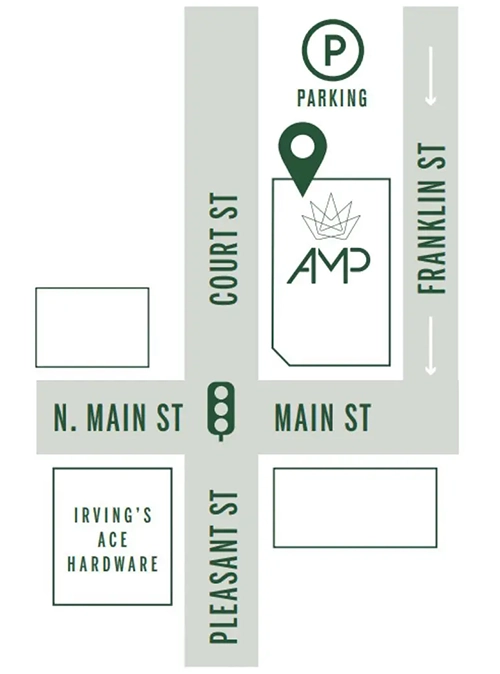 We specialize in offering a wide variety of flower, vapes, edibles, and other products to suit your needs and preferences. Our expert staff is always available to answer any questions you may have and to help guide you through our selection of products.
When it comes to flower, we offer an extensive range of strains that are carefully curated and sourced from the finest growers. Our vapes are made using premium quality concentrates and hardware, and our edibles are created using only the highest quality ingredients.
So whether you are a seasoned cannabis user or new to the world of cannabis, we are confident that you will find exactly what you are looking for at our dispensary in Brockton. Come visit us and experience the best quality products at unbeatable prices!
In addition to Brockton, AMP Marijuana Dispensary serves a number of other towns in the surrounding area. Some of these towns include:
Abington: A small town located just north of Brockton, Abington has a population of around 16,000 people. The town is known for its historic downtown area, which features a number of well-preserved buildings from the 19th century.
Bridgewater: Located to the east of Brockton, Bridgewater is a town of around 27,000 people. Bridgewater is home to Bridgewater State University, a public university that is part of the Massachusetts state university system.
East Bridgewater: Another small town located to the east of Brockton, East Bridgewater has a population of around 14,000 people. The town is known for its beautiful natural scenery, including the Robbins Pond Conservation Area.
West Bridgewater: To the west of Brockton lies West Bridgewater, a town of around 7,000 people. The town is home to a number of historic sites, including the Old Bridgewater Historical Society Museum and the Town Common.
Whitman: Located to the south of Brockton, Whitman has a population of around 15,000 people. The town is known for its strong sense of community, as well as its many parks and outdoor recreational opportunities.
Overall, AMP Cannabis Dispensary serves a diverse range of towns and communities in the southeastern region of Massachusetts. Whether you are a resident of Brockton or one of the surrounding towns, the dispensary offers a wide variety of high-quality cannabis products to meet your needs.